Crohn's Disease Specialist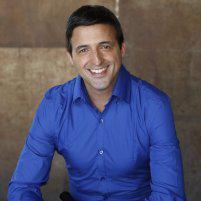 Yosef Y Nasseri, MD

Minimally Invasive and Robotic Colorectal Surgeon & Robotic Surgeon located in Los Angeles, CA
Inflammatory bowel diseases, like Crohn's disease, affects an estimated 3 million men and women in the United States. Experienced colorectal surgeon, Yosef Nasseri, MD, FACS, FASCRS, offers comprehensive management services for Crohn's disease at his offices at Cedars-Sinai, located in the Beverly Grove neighborhood of Los Angeles, California. Dr. Nasseri uses the latest diagnostic technologies, including colonoscopies, to confirm your diagnosis. He also offers conservative and surgical treatments personalized to your needs. Schedule an evaluation for Crohn's disease with Dr. Nasseri today, by calling the office in Beverly Grove or requesting one online.
Crohn's Disease Q & A
What is Crohn's disease?
Crohn's disease is a type of inflammatory bowel disease (IBD) that causes chronic inflammation in your digestive tract, which includes your large intestine (colon), rectum, and anus. This inflammation can spread into the deep layers of bowel tissue and result in a variety of uncomfortable symptoms and malnutrition.
Ulcerative colitis is another type of IBD that is similar to Crohn's disease but affects only your colon.
The disease can affect anyone at any age, but Crohn's disease is most common in teens and adults under 30. While there's no clear understanding of the root cause of the condition, your risk factors for developing Crohn's disease include:
Family history
Smoking history
Frequent use of anti-inflammatories
Your ethnicity may also play a role in Crohn's disease. Those with the highest risk include those of Eastern European Jewish descent and African Americans.
If left untreated, Crohn's disease symptoms can become chronic and result in anal fissures, anal fistulas, bowel obstructions, and ulcers. Crohn's disease can also increase your risk of colon cancer.
What are the symptoms of Crohn's disease?
Symptoms of Crohn's disease depend on which part of your digestive tract has the inflammation. For some, symptoms may be mild while others experience issues serious enough to interfere with your quality of life.
If you have Crohn's disease, you may experience symptoms like:
Fever
Diarrhea
Bloody stool
Abdominal cramps
Changes in appetite
Anal pain or drainage
If you have severe Crohn's disease, you may also develop inflammation outside of your digestive tract, including in your skin, joints, eyes, and other organs.
How is Crohn's disease diagnosed?
To determine if Crohn's disease is the root cause of your symptoms, Dr. Nasseri reviews your personal and family medical history. He also discusses your symptoms and how they impact your life.
Initially, Dr. Nasseri may order blood tests to check for existing infections. You may also need diagnostic testing, like a colonoscopy, to evaluate your lower digestive tract for abnormalities and visible inflammation.
How is Crohn's disease treated?
If anti-inflammatories and other medications aren't enough to manage your symptoms of Crohn's disease or ulcerative colitis, Dr. Nasseri may recommend surgery.
As an expert in minimally invasive laparoscopic and da Vinci® robotic surgery, Dr. Nasseri uses specialized surgical techniques to treat Crohn's disease and ulcerative colitis. While surgery won't cure inflammatory bowel diseases, Dr. Nasseri can remove the damaged parts of your digestive tract and reconnect the healthy sections to ease your symptoms.
When treating ulcerative colitis, Dr. Nasseri offers J-pouch surgery when medications don't relieve symptoms. This surgical procedure involves creating an ileal pouch anal-anastomosis (IPAA), or J-pouch, by removing your colon and rectum and forming the new pouch out of the end of your small intestine.
To learn more about treatment options available for Crohn's disease and ulcerative colitis, schedule an appointment with Dr. Nasseri online or by phone today.