Robotic Surgery Specialist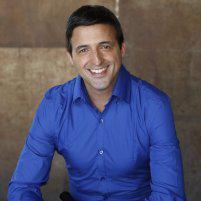 Yosef Y Nasseri, MD

Minimally Invasive and Robotic Colorectal Surgeon & Robotic Surgeon located in Los Angeles, CA
Robotic surgery is making huge strides in the field of colorectal surgery, allowing patients to spend less time in the hospital and fewer surgical complications. Colorectal surgeon Yosef Nasseri, MD, FACS, FASCRS, is a leader in the field of robotic colorectal surgery and is a speaker and proctor for the industry-leading Intuitive Inc. robotic company. He regularly uses robotic surgical methods to treat colorectal conditions at his offices at Cedars Sinai, located in the Beverly Grove neighborhood of Los Angeles, California. To find out if robotic surgery is an option in your treatment, call the office in Beverly Grove to request an appointment, or you can request one online today.
Robotic Surgery Q & A
What is robotic surgery?
Robotic surgery is an impressive advancement in the field of colorectal surgery. Dr. Nasseri, a pioneer in the field and one of the most prolific robotic colorectal surgeons in California, regularly uses robotic methods to treat a wide range of colorectal complications.
Without robots, surgeries for the colon often involve large incisions so that the surgeon can see the inside of your body directly. For robotic surgeries, Dr. Nasseri uses small incisions to access the complications. He uses a small camera through the incisions to view and control the surgery and tiny instruments that can fit through the smaller incisions.
What can robotic surgery treat?
Dr. Nasseri uses robotic surgery to treat many common and uncommon conditions affecting the colon and the rectum. He might use robotic surgery as part of your treatment for these and other conditions and complications:
Rectal prolapse
Colon cancer
Rectal cancer
Crohn's disease
Diverticulitis
If Dr. Nasseri feels that robotic surgery is your best option, he tells you how it will benefit you and how it fits in with other treatments that you receive. The technologies he uses for robotic surgery are highly advanced and top-of-the-line. 
What are the benefits of robotic surgery?
Robotic surgery may be relatively new to the field, but it offers a long list of benefits compared to traditional surgical methods. If you undergo robotic surgery for your colorectal condition, the advantages that you'll enjoy include:
Fewer complications
Less recovery time
A quick return to work and leisure activities
Less blood loss
Less post-surgical pain
Fewer or smaller scars
Lower risk of infection
Many of the drawbacks of traditional colorectal surgery are linked to the use of large incisions. With the smaller incisions that robotic surgery uses, the wounds heal faster, and there is a much lower chance of causing trauma to other nearby organs. Dr. Nasseri performs robotic surgery with a careful, steady hand to treat and repair tissue without affecting healthy tissues around it.
To find out more about robotic surgical methods and the technology that makes robotic colorectal surgery possible, call Yosef Nasseri, MD, or request your appointment online today.