Rectal Prolapse Specialist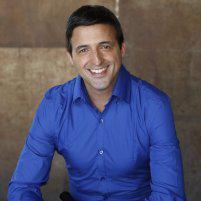 Yosef Y Nasseri, MD

Minimally Invasive and Robotic Colorectal Surgeon & Robotic Surgeon located in Los Angeles, CA
Rectal prolapse isn't common, but having your rectal tissue fall out through your anus can give you quite a scare. At his offices at Cedars-Sinai, located in the Beverly Grove neighborhood of Los Angeles, California, colorectal surgeon Yosef Nasseri, MD, FACS, FASCRS, provides refined surgeries to repair the tissues around your rectum and relieve symptoms of rectal prolapse. To learn more about this condition and treatments for it, call the office in Beverly Grove, or request an appointment online today.
Rectal Prolapse Q & A
What is rectal prolapse?
Rectal prolapse is a rare condition that happens when the tissues that support your rectum can no longer hold it in place. As a result, your rectal tissue slips out through your anus. Though this sounds serious, the condition usually causes some discomfort and is rarely an emergency.
You're at a greater risk of rectal prolapse than the general population if you're an older adult with a history of weak pelvic floor muscles or chronic constipation. If you have it, you can feel a bulge protruding from your anus with a visible red mass. 
When it first happens, it's usually temporary and sometimes happens when you go to the bathroom. As the condition worsens, it can happen at any time as you go about your day. You might feel some pain and notice bleeding, and you might develop fecal incontinence as a result. 
What causes rectal prolapse?
There are many possible causes of rectal prolapse. The muscles in your pelvic floor become weaker as you age, putting you at a higher risk of getting it than younger people. However, you can get rectal prolapse at any age. In infants, it can indicate cystic fibrosis. 
If you have pelvic prolapse, it may be the result of one or more of these conditions or treatments:
Injuries in the pelvic region
Chronic constipation
Chronic diarrhea
Nerve damage from pregnancy
Childbirth
Spinal injuries
Diabetes
Nutritional deficiencies
Hysterectomy
The exact cause of rectal prolapse is still unknown. Dr. Nasseri can help you evaluate your risk factors and treat the condition if you have it.
How is rectal prolapse treated?
Dr. Nasseri collaborates with highly trained urogynecologists to comprehensively treat your rectal prolapse and other nearby organ damage. He often uses robotic surgery to safely and accurately treat your rectal prolapse with minimal damage to healthy tissues.
Dr. Nasseri may access your rectal tissues through your anus or through a small incision in your abdomen. He carefully repairs the tissues that hold your rectum in place to relieve any symptoms that come with your condition. 
To learn more about rectal prolapse and surgical repair techniques, call Yosef Nasseri, MD, or request an appointment online today.